Places to Eat in Port Aransas
With so many great eating venues in Port Aransas it can be hard to choose where to eat. Here is a list of restaraunts offering a diverse menu both on the waterfront and in town.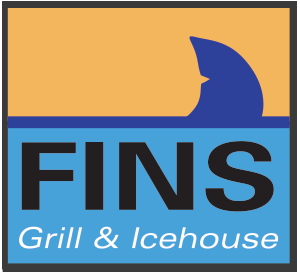 The premier waterfront dining venue of Port Aransas, let Fins cook you a Fintastic meal with a view! A family restaurant Fins serves fresh seafood, Angus burgers, and many other menu items that is sure to satisfy! Eat at Fins for your waterfront dining experience!
Tortuga's Saltwater Grill
Port Aransas' newest restaraunt additon! Tortuga's Saltwater Grill serves seafood dishes inspired from all the different regions of the Gulf of Mexico! The dinner menu at Tortuga's consists of Fresh Fish, Chargrilled Oysters, Crab, Steaks and more with an expertly paired wine menu! The lunch menu offers local favorites such as fish tacos, burgers, and more! No matter what you are looking for in a dining experience Tortuga's has you covered!!
MacDaddy's Family Kitchen
The newest restaurant in Port Aransas, Macdaddy's is cooking up southern comfort food family-style! Come in and try some BBQ, Fried Chicken, and fresh Seafood!
JackFish Brick Oven Pizza
Join the locals and swing by Jackfish for an individually prepared BRICK OVEN PIZZA! We make our 16" hand-tossed pies with fresh ingredients and offer a variety of crust options, including gluten-free and cauliflower. Single slices are also available, as well as, our melt-in-your-mouth Special S'mores dessert pizza. Jackfish brick oven pizza is available for pickup or delivery to home, hotel, or beach!
Call 361-459-2900 to place your order.
Dust the sand off your shoes as you clock-in to work at one of the most popular businesses in Port Aransas.
The tables are never empty, so
Fall is a great time to visit Port Aransas. The beach is empty, the weather is perfect and local businesses start up off-season specials. Not only is it a great time to explore Port A as a visitor, but you also get a peek inside the day-to-day life of the...
Discover the top 10 must-have travel accessories for your Port Aransas beach vacation. From sun protection gear to water activities essentials, ensure your trip is unforgettable. Pack your beach bag and get ready to soak up the sun in style.
Dust the sand off your shoes as you clock-in to work at one of the most popular businesses in Port Aransas.
The tables are never empty, so
read more